You only live once, but, if you do it right, once is enough.
--Comedian Alan King
We created this site to help keep friends and family informed about our lives and items we hope may be of mutual interest. Let me hear about it if you find errors, broken links, or have suggestions. Enjoy!
Updates: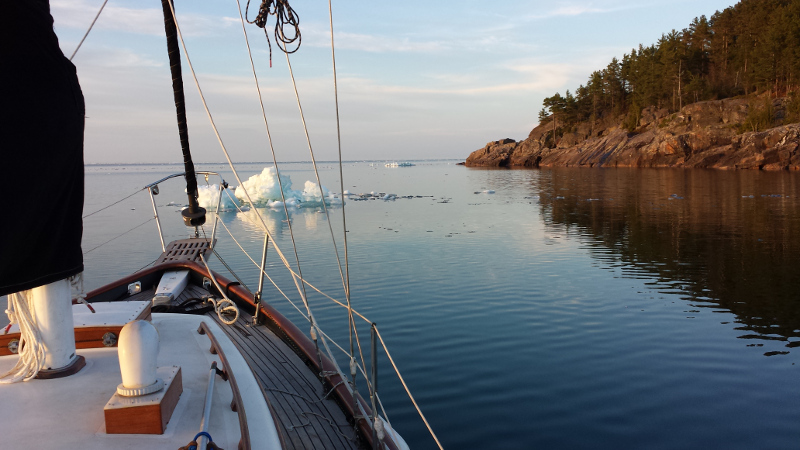 Our icy anchorage behind Little Presque Isle, June 2014