Hammocking on Oak Creek Trail, September 20, 2003
This day was planned as a rest day. After arising late, we took our time getting around then headed back up the Oak Creek trail with our hammocks, reading material, and food and water. The plan was to find a nice lookout off the trail, pitch the hammocks and enjoy the view.
When we finally came down, we enjoyed a great meal at the Tundra Restaurant in the Beaumont Hotel. The Beaumont is a stately old hotel that is in the process of being restored. The Tundra is an excellent place to eat. We celebrated our anniversary, a little late, but in fine style.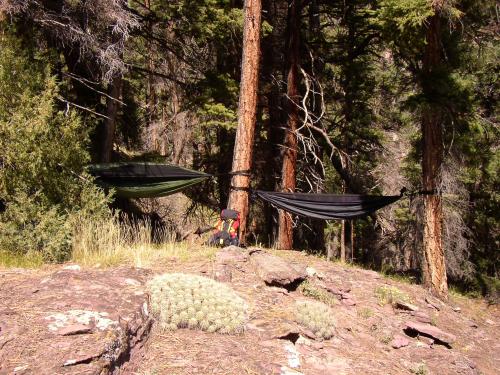 Our hammocks hung for a little rest and relaxation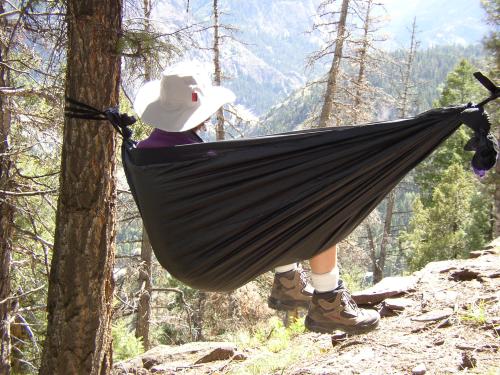 Kathy enjoys the scenery from the comfort of her hammock
Back to Ouray, Co