Father/Son Outing, Backpacking in The Great Smoky Mountain National Park, October 27-29, 2002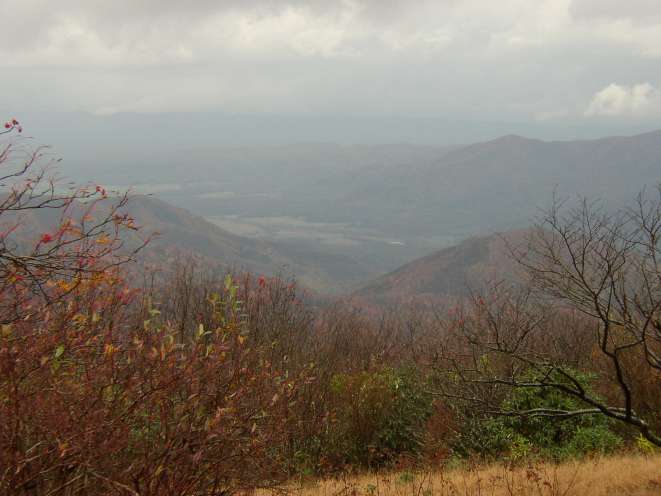 Looking toward Cade's Cove from the ridge by Rocky Top
Every year I like to take Dad on an outdoor adventure. Some years it's kayaking or canoeing, others its backpacking. This year Craig was able to join us for a backpacking trip in the Smoky Mountains.
On the Prelude page, you'll find a couple of humorous email messages exchanged between Craig and I in preparation for the trip that set the tone for the adventure.
On the Trip page, you'll find details and pictures of the trip.
Craig's tale offers his version of the epic venture.
Spruce Flats Falls has pictures of that waterfall from a hike Kathy, Granny, Mom, Dad and I took prior to Craig's arrival.
The additional pictures page has a few other shots from the trip.