Great Smoky Mountain Father-Son Backpacking Trip, 2002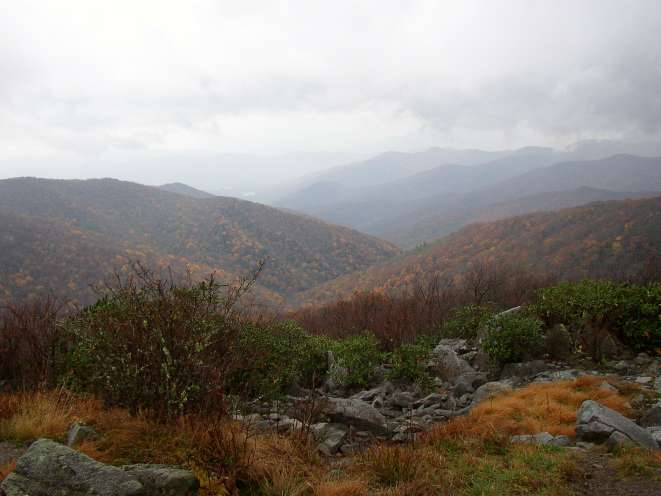 The view off the ridge by Rocky Top
Our route this year was to take us in a rough circle from Tremont Institute up to the Appalachian Trail and back. The actual start and finish were a few miles apart, so we pre-placed Dad's van at our destination and had Mom drop us off at the starting point.
We hiked the Middle Prong Trail 2.3 miles to Panther Creek Trail, then followed the latter 2.3 miles to Miry Ridge Trail. Our first campsite was about 2 miles along the Miry Ridge Trail. This initial section was primarily an uphill climb along quite muddy trails. Because much of the trail is also used by horses, the trail was muddier than would have been the case due to rain alone. Panther Creek Trail was fun in that it crosses water some ten times along the way.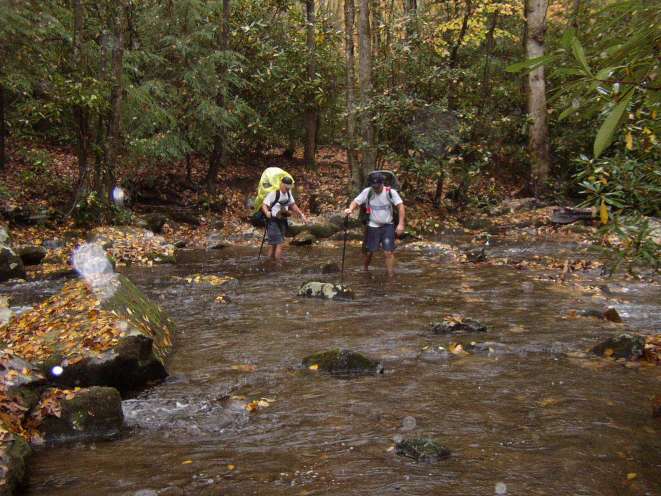 Dad and Craig make the first of several crossings
The most notable thing about the campsite was the big warning sign on the trail concerning recent bear activity in the area.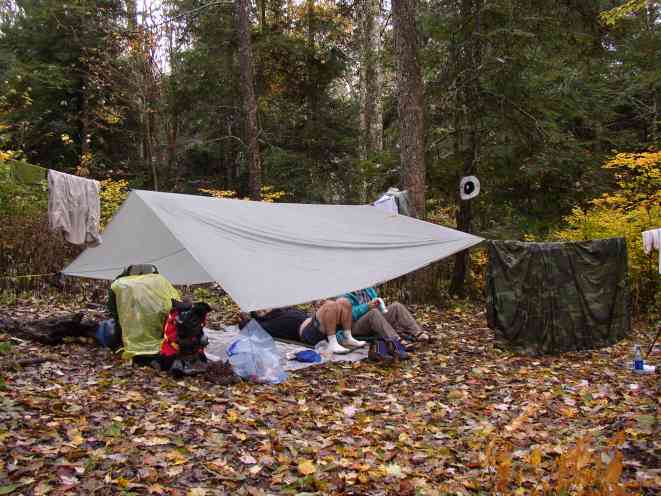 Taking a break and drying clothes in camp
Our second day took us 9 miles along the Appalachian Trail (plus 3 more miles of Miry Ridge Trail to get there). This section of the AT is notable for its elevations, climbs and views. The hardest climb was up Brier Knob, some 715 feet in 0.8 miles. Thunderhead mountain and the famous Rocky Top also lie along this section.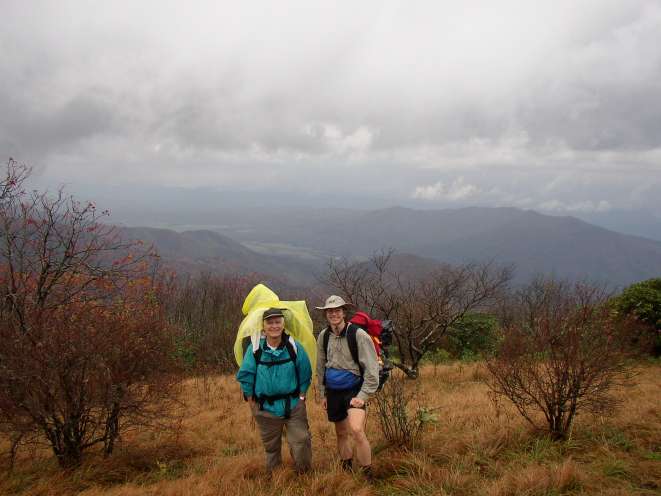 Dad and Steve after coming over Thunderhead Mountain
We arrived at the Spence Field Appalachian shelter just as it was getting dark. Two guys that were already there had placed tarps up along the open side as a wind block. After a night at Spence Field Shelter, we descended Bote Mountain Trail 5.9 miles to West Prong Trail for 2.7 miles back to the van.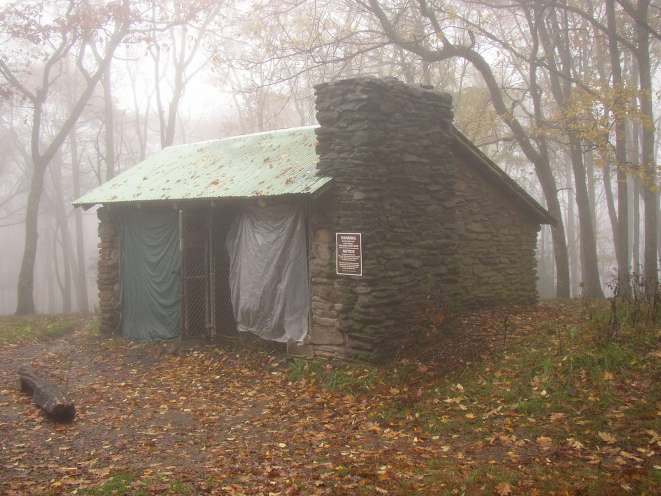 Spence Field Shelter on the AT
Total mileage: 26.2