South Mineral Creek
Returning to Silverton from Animas Forks, we headed down along South Mineral Creek road, looking for a camping site for the evening. The designated camping sites along the way were occupied and the campground itself was busy with a youth group. Continuing beyond the campground on the 4WD road, we found a secluded spot just off the road.
The site sat just a short walk from a great overlook of some falls on South Mineral Creek. Our evening entertainment that night was watching a large doe explore our campground. She spent quite a while sniffing around the truck and in the fire pit.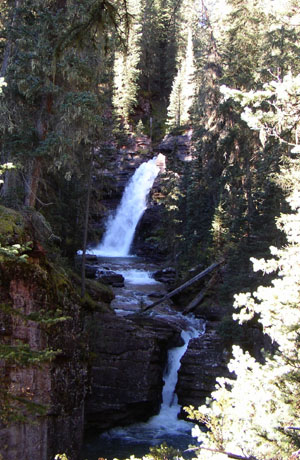 Falls along South Mineral Creek
We took our time getting up and around the following morning, mostly to allow the sun to warm things up a little. After investigating our camp area and enjoying the river and falls, we followed the 4WD road to its end. We had truck camped back there on a previous trip, but wanted to see the scenery again. We spent some time exploring an old mining site and nearby waterfall before heading back to Ouray for the evening.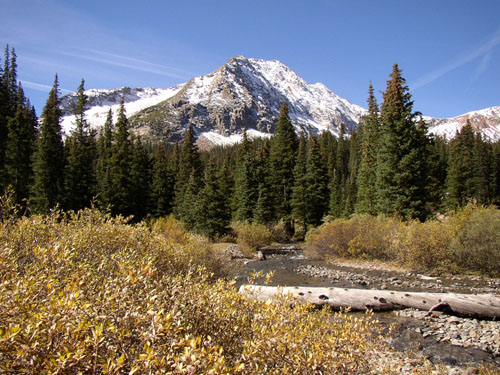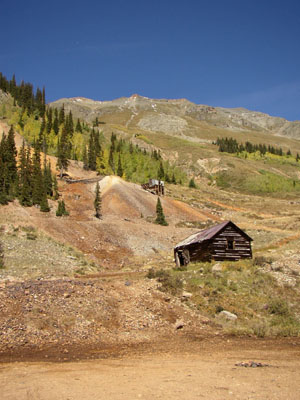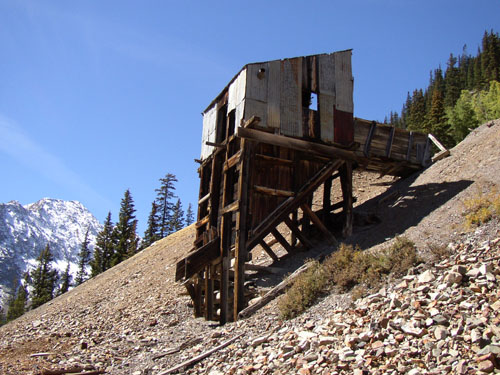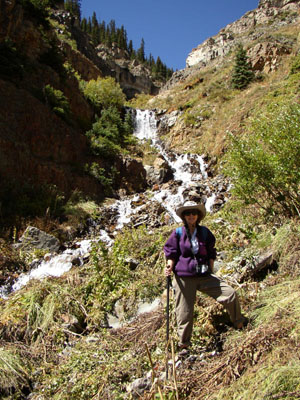 Back to Ouray, Colorado 2003