Veterinary Medicine
My main interests in veterinary medicine are surgery, especially orthopedic surgery, and the application of technology to veterinary medicine (computers, ultrasound, endoscopy, lasers, imaging).
Evidence Based Medicine (EBM) has been a hot topic in human and veterinary medicine the past several years. In the link on EBM (under construction) I argue for a slightly different interpretation of it than is commonly used.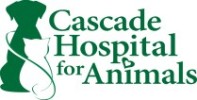 My hospital's website contains a searchable database of information on pet health and disease.