North Manitou, Day 2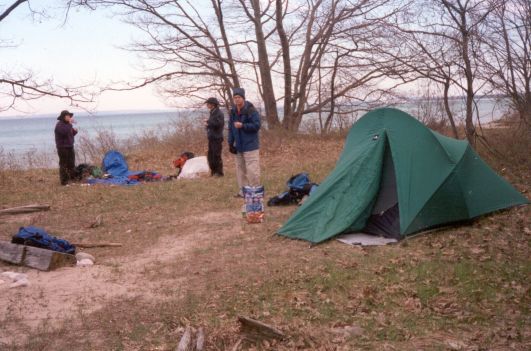 Campsite for the second night
The next day we hiked around the southern end of the island, stopping for an extended break at Bournique's, then camping just off the beach just south of the old orchard on the eastern shore. There we watched freighters pass through the evening and enjoyed a great sunrise Sunday morning.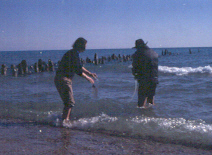 Water collection at Crescent City
Water collection proved to be a tough-man contest, with us enduring the bitter cold water of Lake Michigan so early in the Spring. We would stand on the shore between water container fillings just to let the pain resolve a little before the next plunge.
The ferry ride back was as smooth as it gets on Lake Michigan. All-in-all a great trip. We're looking forward to next Spring.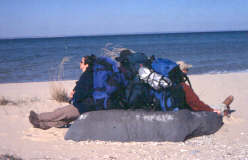 Tired hikers