Baldy Trail
Baldy is a round-topped mountain that tops out at 10,603 feet, so the elevation is not too extreme. It was snow-free, which is why we chose this hike over Bridge of Heaven, where we wanted to go. Interestingly, we could easily see Bridge of Heaven from Baldy and did indeed confirm our decision not to hike it. The 7-mile round trip starts at around 8500 feet (this was from where we left the truck--it is possible to drive another mile if you have the right vehicle). Our original plan was to ascend via Baldy trail, then return on Storm Gorge. This would have required a little open country navigation along the ridge, but Kathy wasn't comfortable with it, so we returned the way we came. We were again greeted by warm sunny weather. The trail is relatively easy, but the views from the top were spectacular. It is possible to see the mountains in Utah as well as the surrounding Colorado Rockies.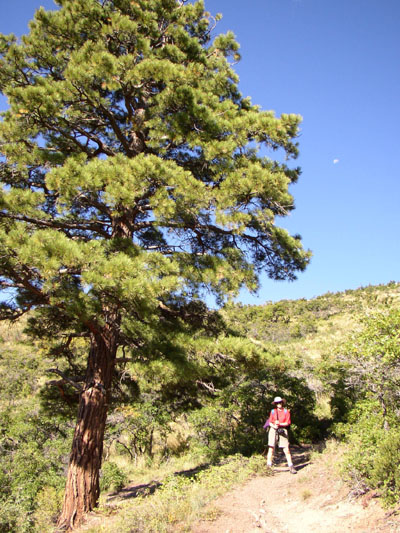 Kathy grabs some rare shade on the lower part of the trail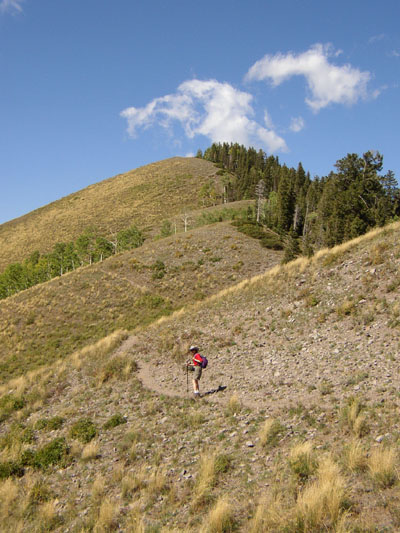 The trail to the summit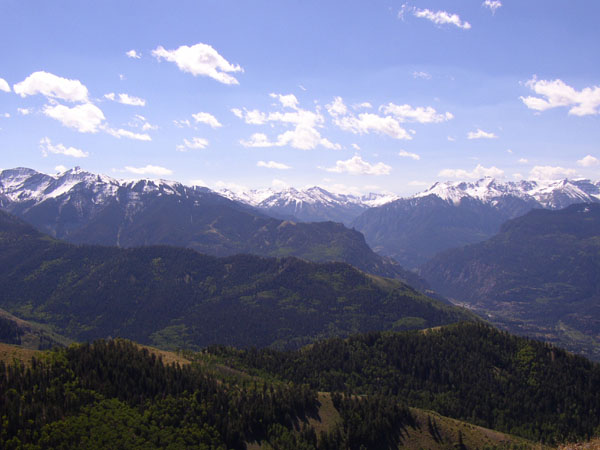 The view from the top of Baldy, looking back toward Ouray
(Bridge of Heaven is the slightly inclined ridge between the second and third peaks on the left)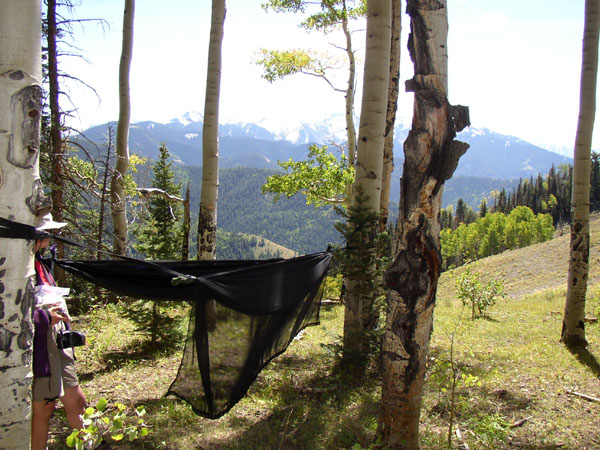 The hammocks are pitched for a nap after lunch--a room with a view!
Next (Animas Forks and South Mineral Creek)