Telluride
On Monday we drove to Telluride. Telluride is not very far from Ouray as the crow flies, but there is no quick way to get there. The mountain passes between the two towns are rugged 4WD roads and were closed due to snow. The highway travels north to Ridgeway then loops back around to Telluride to get around the end of the San Juans. The scenery along the way was fantastic.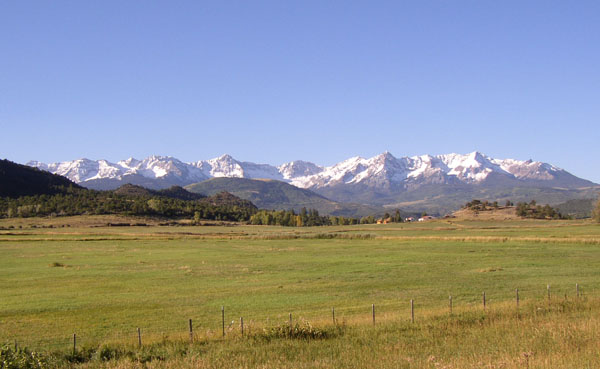 View from the highway
Telluride is an interesting town. It is larger than Ouray and offers more shopping and dining options. Traffic in town is heavy and parking scarce. We had been well advised to park in Mountain Village, the resort portion of Telluride, and take the gondola into town (a free ride offering spectacular views). Typical of a resort town, Telluride draws a lot of young people. There were also a lot of hippies roaming about, "just existing" as Kathy put it.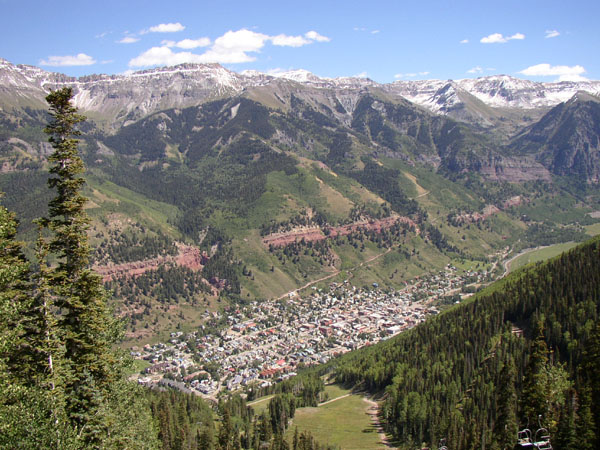 Telluride from the gondola station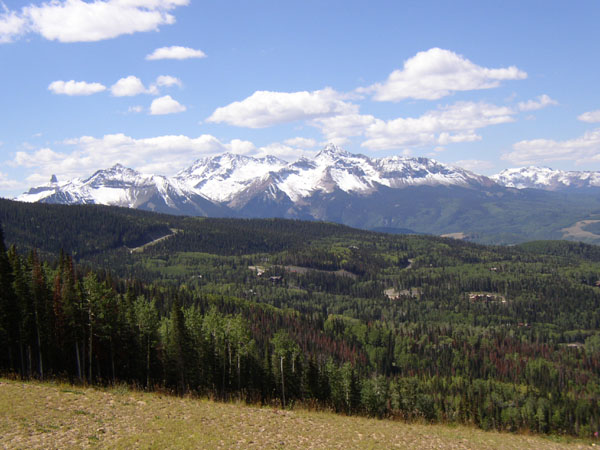 Another view of the mountains around Telluride